Neuraspace Recap 2022 - A year of achievements

Neuraspace

2022 has been a year of accomplishment for us. Highlighted as one of the "New Space Startups to Watch in 2022" - we certainly kept up to the expectations. 2022 has been an exciting year, and here are some of the major highlights/achievements.

Secured €2.5M funding from Armilar Venture Partners to accelerate the commercialization of Neuraspace platform. Learn more

Raised €25M financing for sensor infrastructure and furthering our growth strategy with the support of PRR - the Recovery and Resilience Plan and NextGeneration EU Funds. Learn more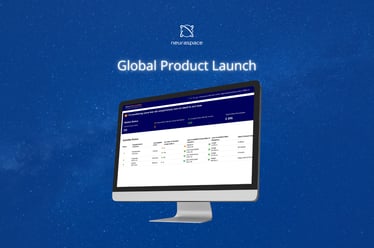 Launched the product globally that is now being preferred by 7 key Satellite Operators. Know more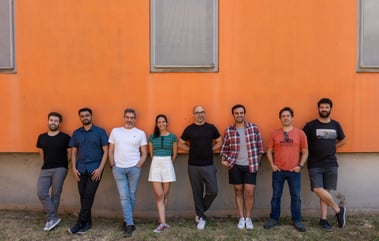 Hired expert talent to further our growth and increased the talent base from 6 to 22 employees in 2022.
Speaker at some of the most prestigious events
14th European Space Conference, Brussels, Germany

SAT Show 2022, Washington DC

5th New Space Atlantic Summit, Aveiro, Portugal

(Organized by Portugal Space and European Space Agency)

World Satellite Business Week, Paris

73rd International Astronautical Congress, Paris

Silicon Valley Space Week, California, USA

Space Tech Expo Europe, Bremen, Germany

VISION 2023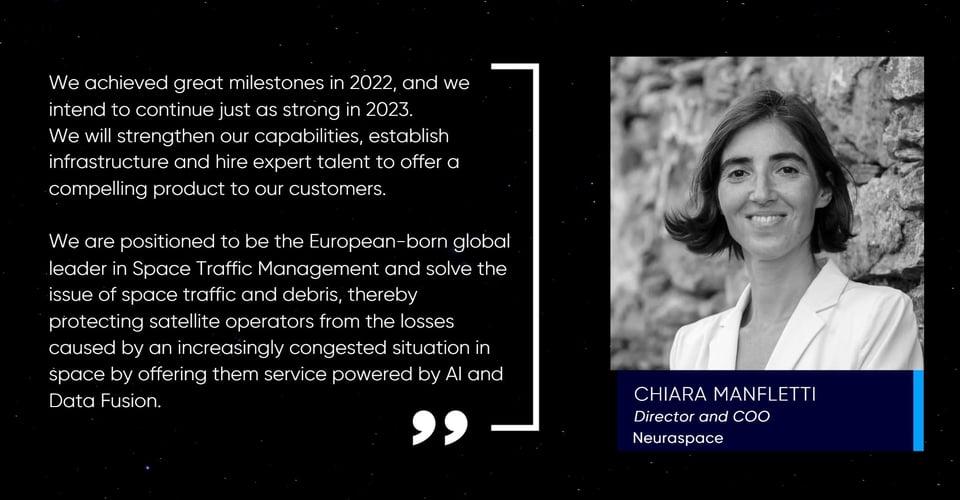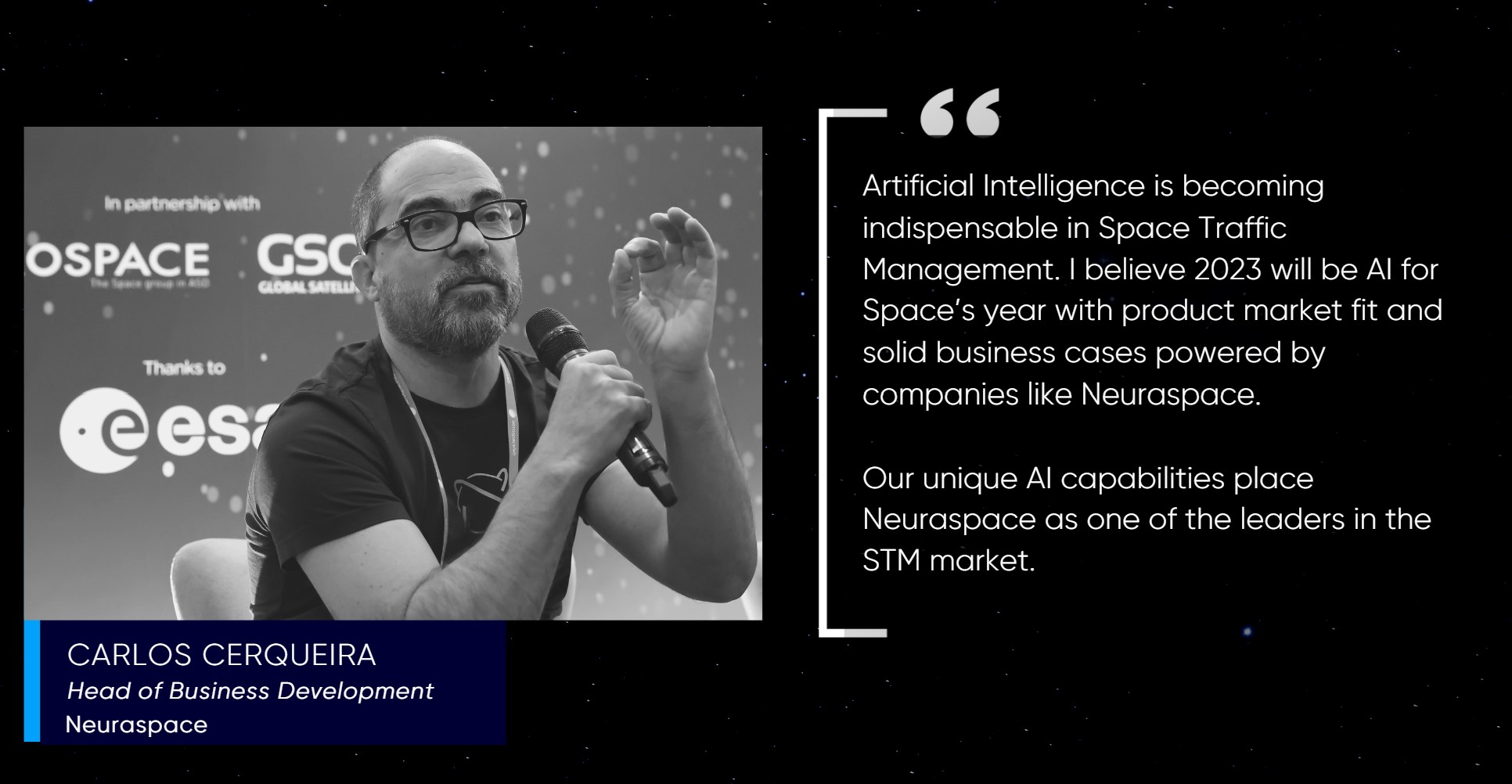 A big thank you!
We thank everyone for their continued support, especially Armilar Venture Partners, Portugal Space, The European Space Agency, our board, customers, partners and stakeholders, and our amazing team for always believing in the vision and relentlessly making efforts to accomplish it.
And, a bit about us!
Headquartered in Portugal, Neuraspace is the first Global Space Debris Monitoring and Satellite Collision avoidance platform leveraging AI and Machine Learning.
To learn more, please visit www.neuraspace.com