Neuraspace raises €2.5 million to prevent satellite collisions

Neuraspace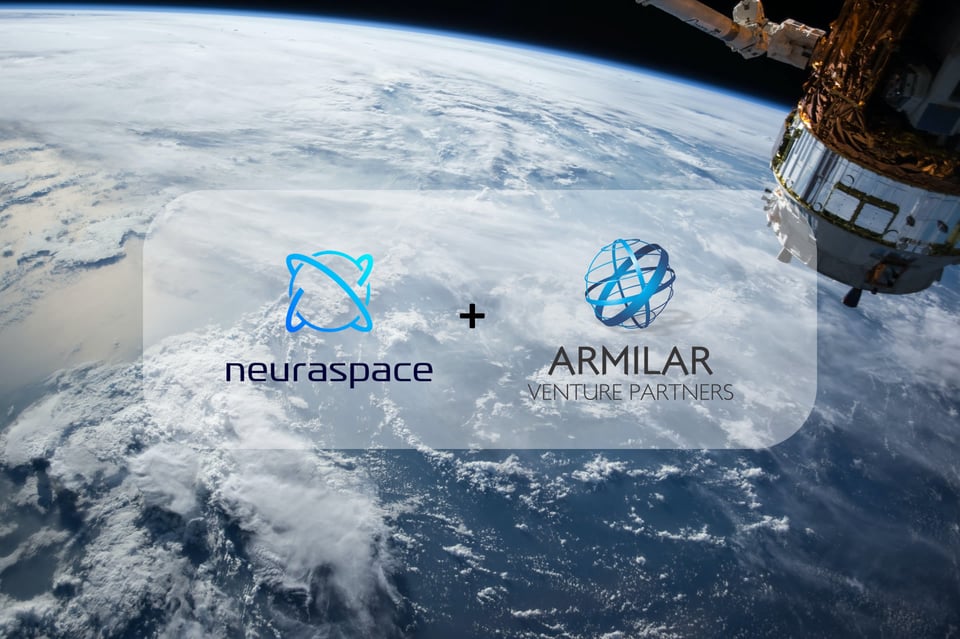 Neuraspace announced today that it has raised €2.5 million from Armilar Venture Partners. The company will use these funds to accelerate the commercialisation of its platform.
Neuraspace, which is incubated in Instituto Pedro Nunes (established by the University of Coimbra) and is also part of the European Space Agency's Business Incubator (ESA-BIC) initiative, is the developer of an advanced AI-powered Space debris monitoring & satellite collision avoidance platform, which solves the most critical problems that legacy solutions fail to resolve for satellite operators.
First, the company's proprietary AI technology enables more accurate satellite collision risk prediction, with an already proven 22% lower false positives.
Second, Neuraspace's data fusion approach, using different data types from multiple sources, increases the robustness and resilience of its offering.
Third, the platform automates many of the current manual processes and communications, thus allowing for a scalable and integrated solution to concurrently serve multiple satellite operators.
Finally, Neuraspace delivers an end-to-end solution, providing operators with actionable orbital maneuver recommendations to avoid collisions, while also delivering valuable insights to various other stakeholders including regulators, insurers and other Space-asset dependent businesses.
As much as it would be unthinkable for businesses to operate without the internet, it would be equally impossible for numerous industrial sectors to run as they do without satellite-based data and services - transportation, logistics, banking, insurance, agriculture, security, etc.
The Space economy itself is poised to grow from +$300 billion to $1 trillion, fueled by lower cost of access to space, enabled by the diversification of platforms and their success, and accelerated by several well-financed operators planning to launch tens of thousands of new satellites. In addition to the expected exponential increase in the number of satellites, there are an estimated 1 million debris objects, sized between 1cm and 10cm, in Earth orbit. The probability of satellite collisions is already increasing dramatically and will continue to do so, as will the consequent massive business disruption and security risks.
Add to this the tragic recent anti-satellite missile tests performed by some States, and it becomes clear why Space safety, security and sustainability has taken center stage and has become an unquestionably urgent and critical need to the global economy at large.
While some of these aspects are specific to the Space sector, the disruption of established industries by startups is not.
This is where Neuraspace comes in.
In fact, it was precisely the similarities between the present-day Space sector's challenges and those of the Finance sector of more than a decade ago, that led Nuno Sebastião, the co-founder and CEO of Feedzai - a unicorn-status, leading company that is fighting financial crime with its RiskOps platform -, to establish and fund Neuraspace and to hire an international management team to run it.
Nuno Sebastião shared Neuraspace's background and vision: "I worked at the European Space Agency (ESA) Operations Center early in my career, and kept in close contact with the Space ecosystem since then, so I know how this industry operates. I believe that many of the challenges facing Space safety and security today can be addressed by applying many of the lessons we have learned from growing Feedzai into a billion-dollar company in what is a rather conservative industry, where data and automation need to scale and operate in real-time. Neuraspace will do for Space what Feedzai is doing for Finance: using advanced AI and a fully automated risk operations platform to provide actionable insights and manage risk."
He added: "To execute on this vision, Neuraspace has the privilege of having Chiara Manfletti leading the team - Chiara is a former Space researcher and advisor to ESA's Director General, having setup and served as the first President of the Portuguese Space Agency."
Nuno also elaborated on the partnership for this round: "Armilar was the first institutional investor in Feedzai back in 2011 and has been in the Board of Directors since then, so I know by direct experience how much value Armilar adds to the teams it invests in. I couldn't be happier to have Armilar help us take Neuraspace to the next level."
Chiara Manfletti shared: "Having dedicated my entire career to Space, in particular to research, policy and international strategy, I have spent the past decade supporting the democratisation of Space by fostering New Space. There are two critical factors that will make or break the New Space economy. The first is advanced propulsion and reliable, low-cost access to Space: this is well taken care of by both legacy and New Space launch service providers and companies and research entities that are today looking to develop flexible and autonomous propulsion systems for in-space activities. The second is safe, scalable and sustainable, both economically and environmentally, in-orbit operations. This is not solved at all and remains the greatest threat to the development of both commercial and institutional Space activities. In fact, ESA recently defined "The Protection of Space Assets" as one of three strategic cornerstones ("accelerators") of its vision." She added: "Neuraspace has the technology and the right strategy - and we are growing the team to execute it, with the mentorship of an accomplished entrepreneur and with the backing of a successful and experienced investor - to provide satellite operators the solution that will help them unlock the extraordinary value of the New Space economy. Neuraspace will help usher in a new era in Space, and we will do this together with the ecosystem that we want to see develop around us."
For Armilar, this investment fits perfectly with the firm's long-standing strategy and experience of investing in early-stage companies, led by top-tier teams, addressing massive opportunities and disrupting industries with high-performing products backed by proprietary technology.
Armilar invested in Neuraspace through its TechTransfer Fund, a Venture Capital fund that aims to invest in startups that strive to commercialize R&D outputs.
Joaquim Sérvulo Rodrigues, Partner at Armilar, said: "Until recently, and with some exceptions, Space used to be an Institutional sector, which did not attract significant Venture Capital investments. But thanks to trailblazers like SpaceX and other companies led by bold entrepreneurs, many with previous successful entrepreneurial experiences in other industries (just like Nuno Sebastião), the status quo has changed. We fully share Neuraspace's vision to provide for a safe and sustainable Space exploration as an enabler to support businesses on Earth using satellite data, and couldn't be happier to back the team. We have known Nuno Sebastião for a long time and his unique experience, and outstanding track record as one of the top entrepreneurs of his generation, will be critical to mentor Neuraspace's top-tier team to deliver value to space operators, insurers and regulators."
He added: "We continue seeing amazing startups originating in Europe and addressing global challenges, and remain committed to be a long-term partner to the best teams."
About Neuraspace
Neuraspace was established in 2020 with the purpose of fighting space debris with AI. The company has developed an advanced AI-powered Space debris monitoring & satellite collision avoidance platform, to enable safe and sustainable in-orbit operations. For more information, please visit: neuraspace.com
About Armilar Venture Partners
Armilar Venture Partners is Portugal's leading VC funds manager. An independent VC with a history of more than 20 years, a high-performance track record and an international footprint, Armilar is a deep-tech investor, with a focus on early-stage technology-based companies where data, digitisation and connectivity play a central role. For more information, please visit www.armilar.com
The Armilar Venture Partners TechTransfer Fund is supported by InnovFin Equity, with the financial backing of the European Union under Horizon 2020 Financial Instruments and the European Fund for Strategic Investments (EFSI) set up under the Investment Plan for Europe. The purpose of EFSI is to help support financing and implementing productive investments in the European Union and to ensure increased access to financing. The fund is also co-financed by Fundo de Capital e Quase Capital (FC&QC), managed by Banco Português de Fomento, S.A.